On Wednesday, the price of Dogecoin unexpectedly increased. The larger market cues and Elon Musk, often known as the "DOGEfather," played significant roles in this rise. Thanks to this optimism, a considerable subset of DOGE holders have seen their fortunes improve.
The Value of Dogecoin Surges
On Wednesday, the price of a dogecoin (DOGE) jumped by 14.52%, taking the 24-hour increase to 21.22% and sending the coin's value to $0.072. DOGE's gain coincided with the crypto market value climbing and passing the $1 trillion milestone during intraday trade.
Elon Musk's progress in acquiring Twitter was another reason for the growth of Dogecoin. Although the billionaire's post has no bearing on Dogecoin, his historical impact on the asset's price supports this increase since he was present at Twitter HQ. According to reports, the purchase is nearing completion and may be done as soon as Friday, October 28.
The 50-day (red) and 100-day (blue) Simple Moving Averages (SMAs) were two important resistances for the meme coin Dogecoin until its price surge pushed it above them. These levels have supported DOGE's price in the past.
The asset was overbought due to the purchasing pressure; thus, the price of Dogecoin may soon cool. Even if DOGE were to drop by 21%, the rally might still hold if the Relative Strength Index (RSI) moved back into positive territory.
To drive up the price of Dogecoin, the "whales" involved in the market must make their purchases known. However, as a result of the adverse market conditions, these whales have been relatively quiet as of late.
Since Wednesday's price spike is the highest since April, whales will likely become active again, provided the Dogecoin price does not drop on the charts. This is extremely important for DOGE, as the whale transaction volume has been hovering around $1 billion, with occasional increases.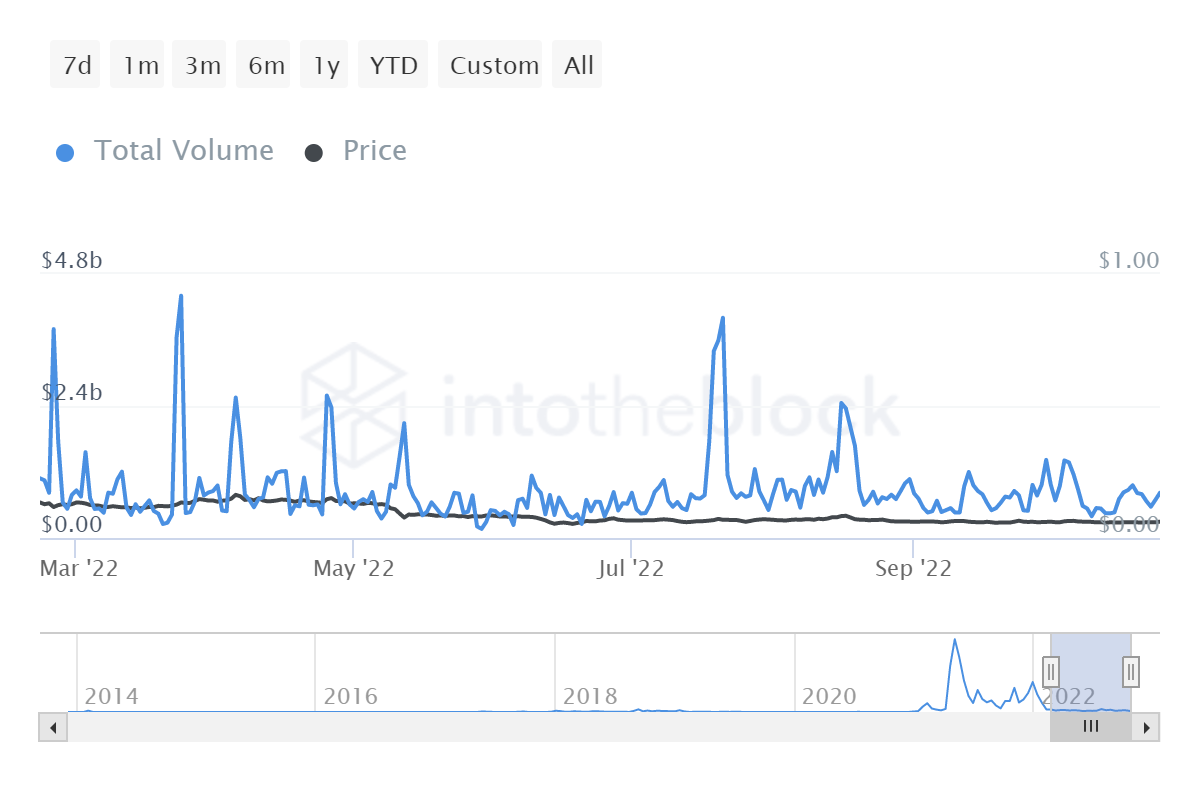 ***